During this Easter week airtight wooden cases are stored in the main hall of the Museum. But there are no eggs inside! Though empty for the moment they will soon be filled with the nearly 100 design pieces of the exhibition which has just come to an end.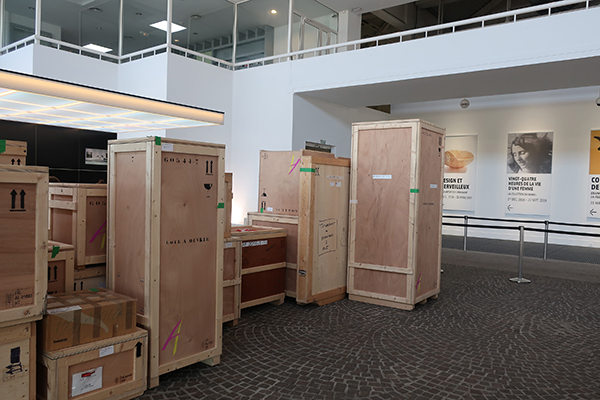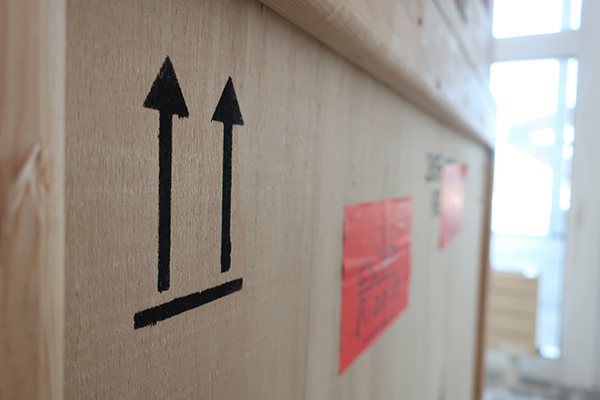 The wooden cases are moved up close to the works, reducing any unnecessary movement when the objects are placed inside.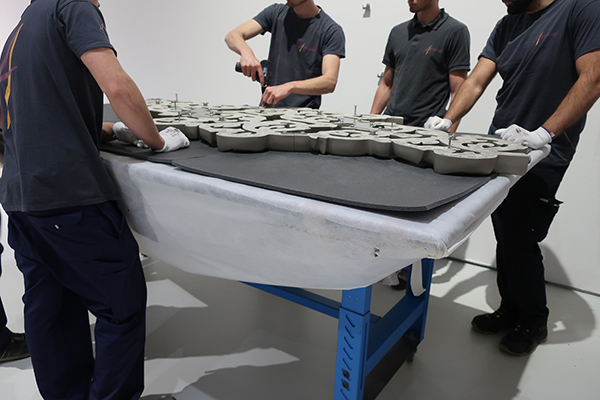 Electric drills and bubble-wrap have been in action for several days.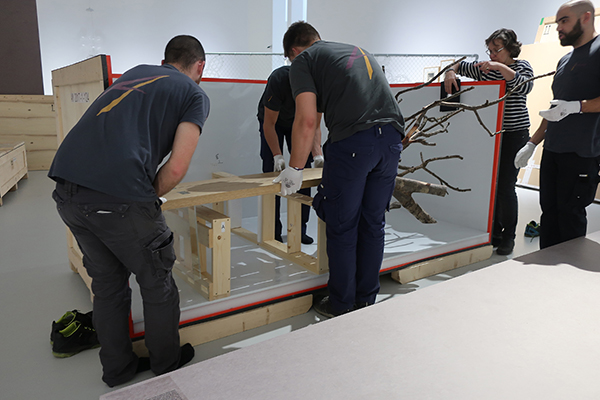 The specialist transport teams carefully move and pack the design objects.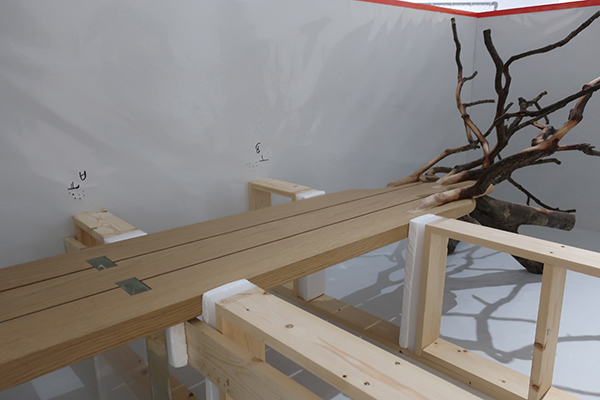 Meticulous care is required for dismantling the works since they are composed of several fragile elements.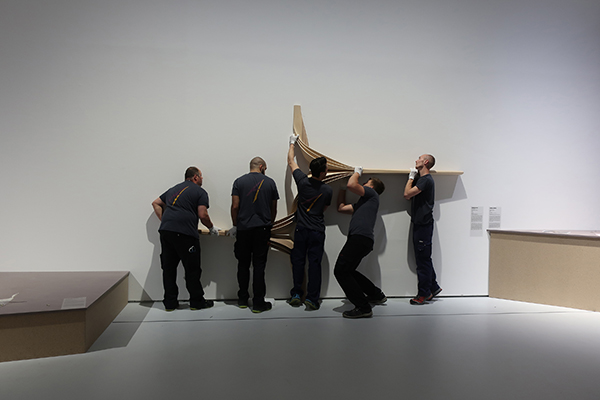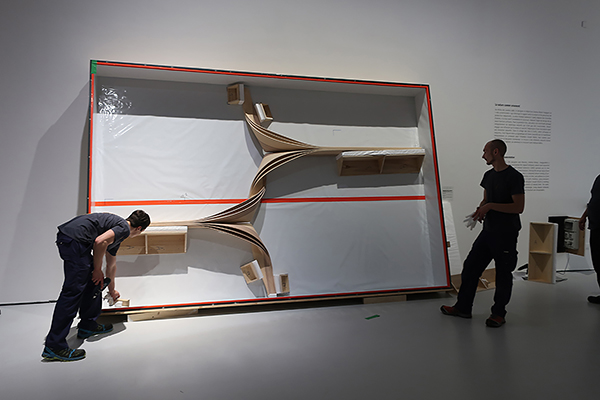 The objects are packed and stowed with precision in the cases, ready to return to the Centre Pompidou in Paris.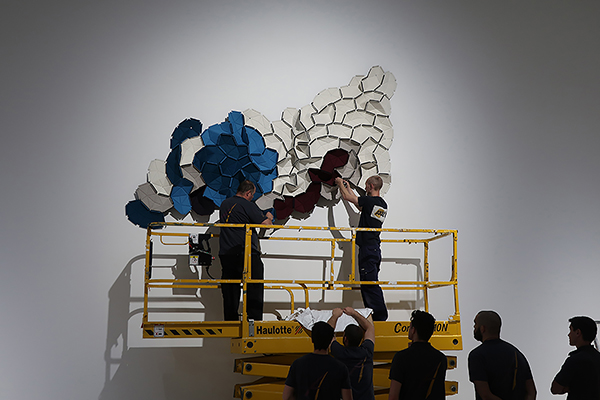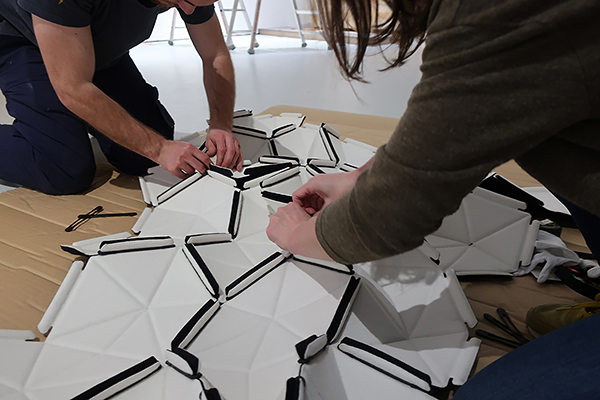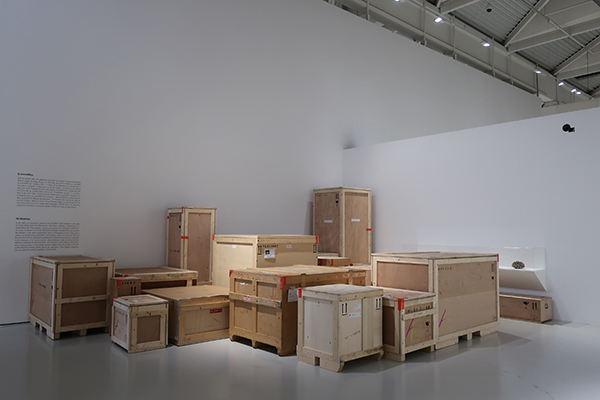 At the end of the week the empty main hall now gradually makes way for the installation of Pierre Buraglio.
Rendez-vous on Friday 7 June for the opening of the exhibition, Low voltage / 1960-2019, the first retrospective of Pierre Buraglio!