The exhibition Design and Wondrous plunged me into another universe, a peaceful place where we feel good. The presence of each object or piece of furniture is justified, immersing us in a world which wavers between nature, fractals, arabesques, evanescence and the wondrous.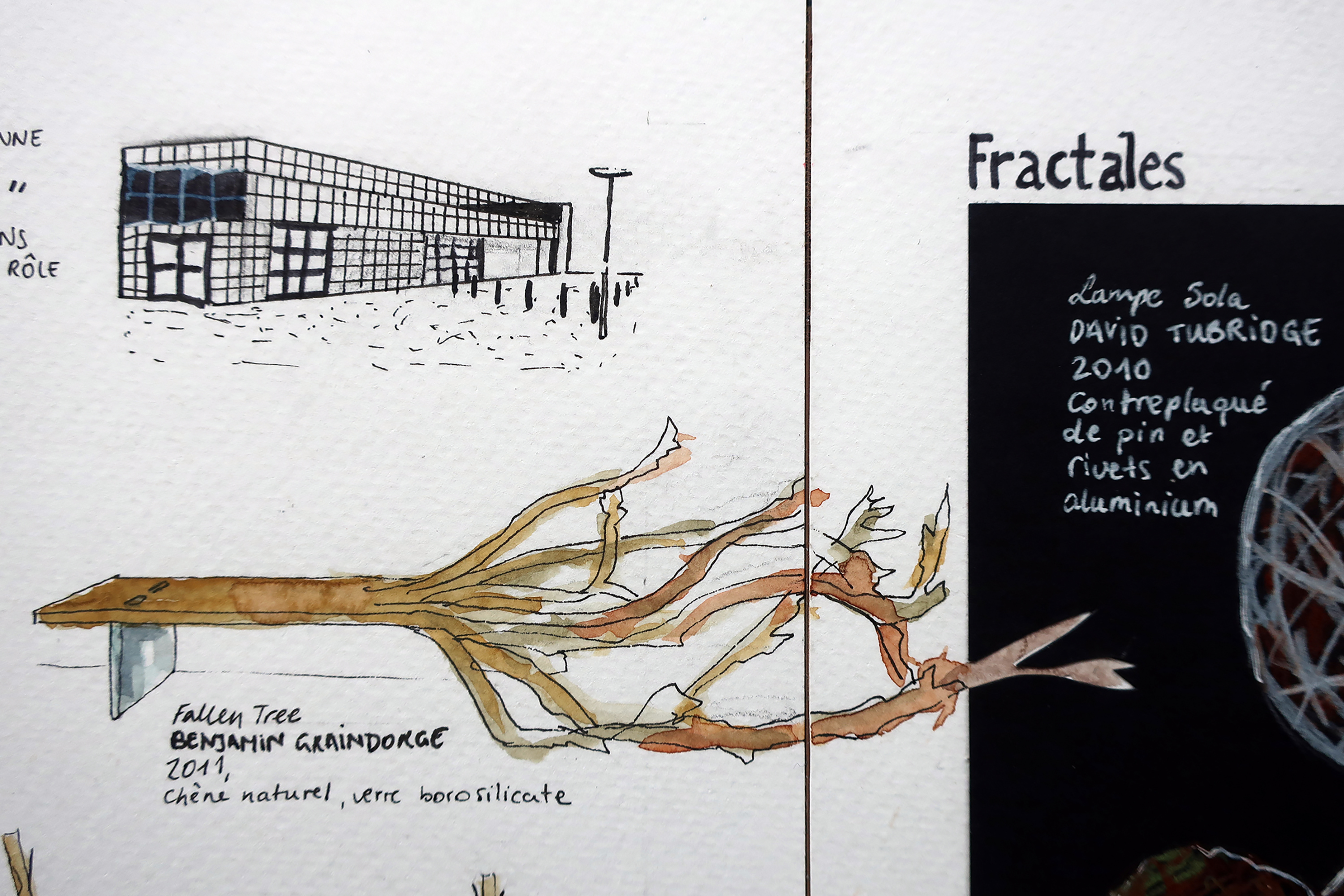 Wondrous in fact is exactly the right term to illustrate the striking character of the exhibition. While the digital sphere has become omnipresent over the last few decades, the reference to nature as ornamentation reveals all the beauty of a production. We are confronted with the principles of cellular self-organisation in the Chrysalis III of Andrew Kudless, a bed of seaweed with the Bouroullec, or the paper flowers which seem to float within the Miss Blanche armchair by Shiro Kuramata…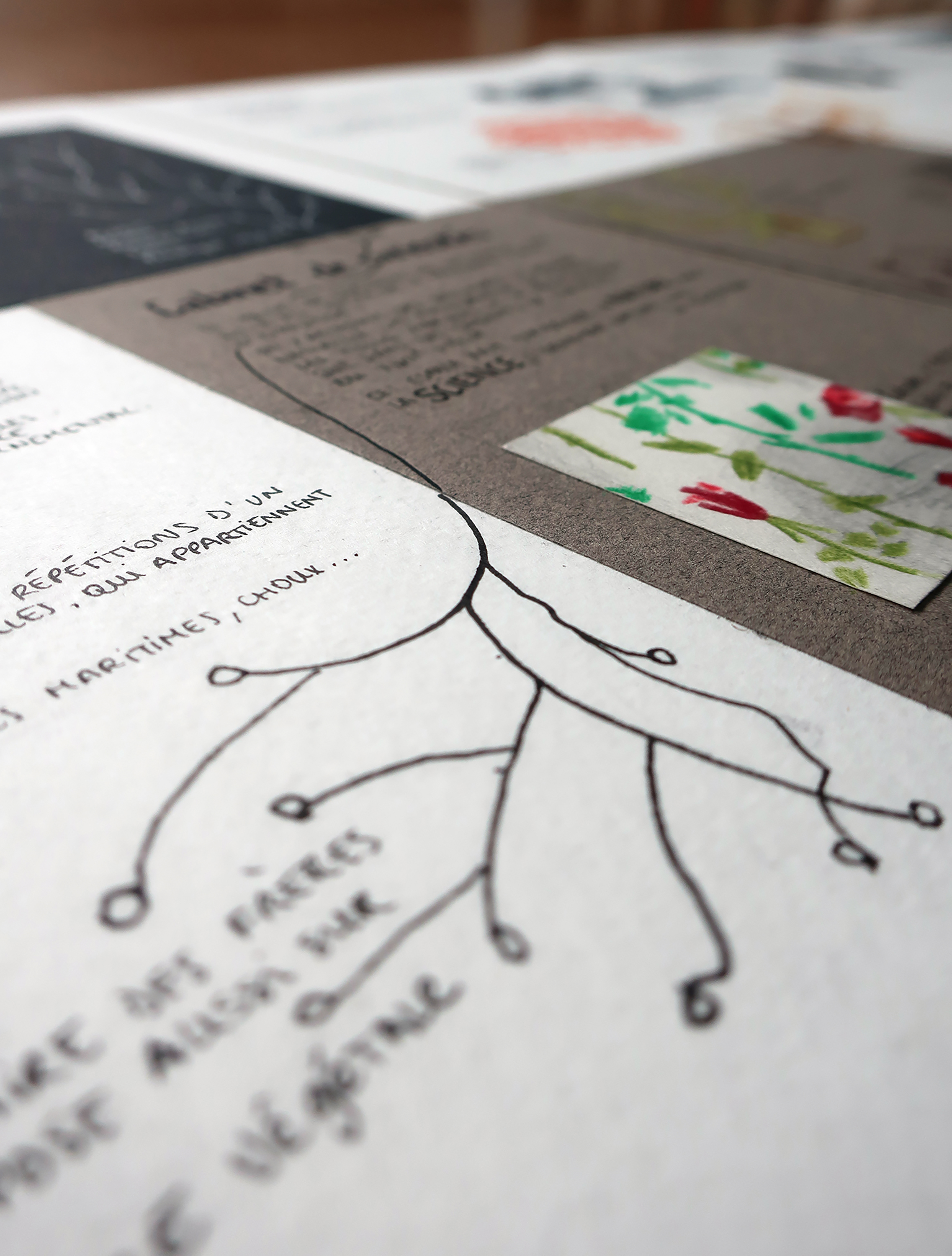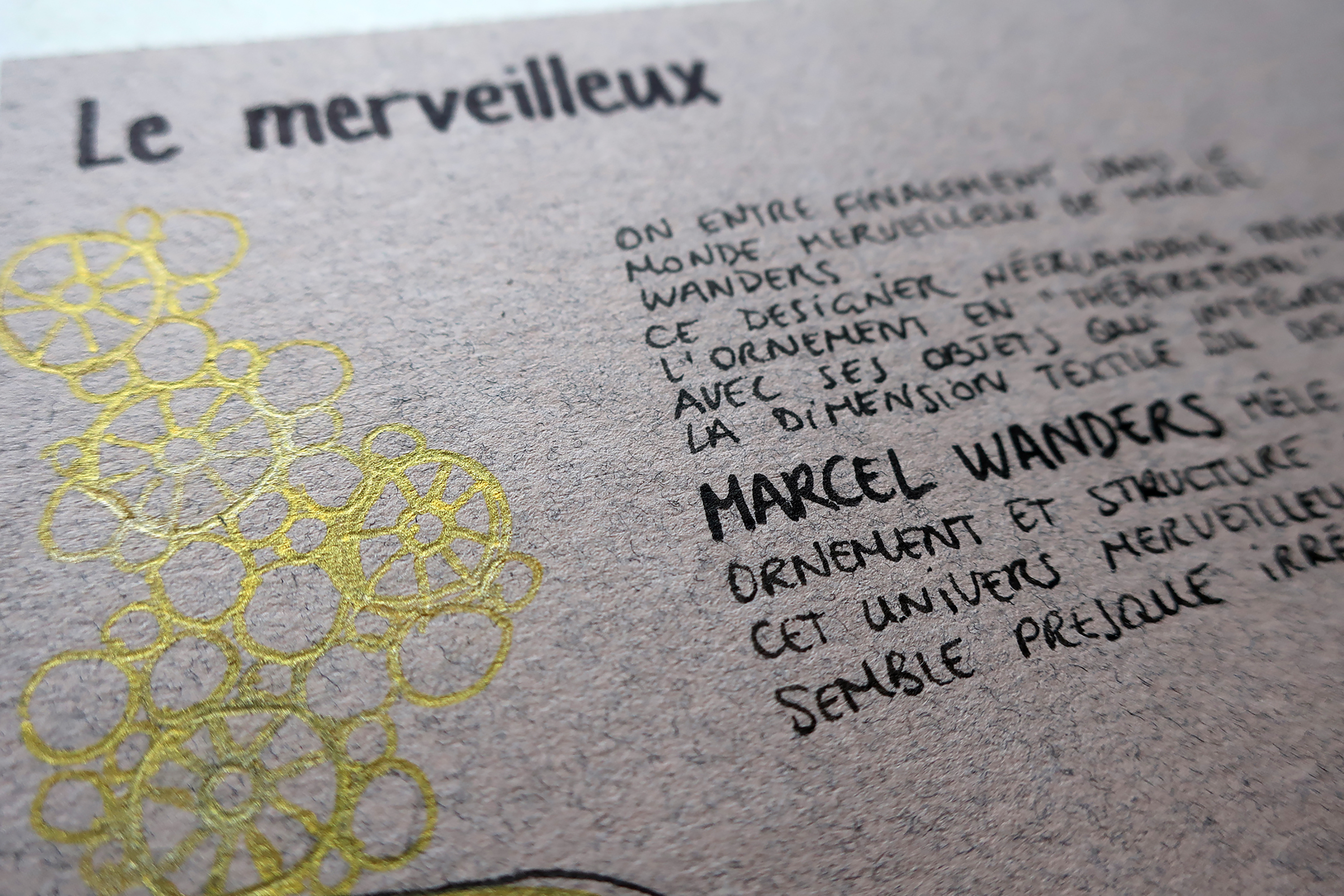 I was particularly struck by the space dedicated to "Nature as ornamentation". As Andrea Branzi, the founder of neo-primitivism, himself said: "An alliance was formed between architecture and industry in the 20th century which was at the origin of all major modern movements. Perhaps today we might think of a new alliance between architecture and agriculture"
The exhibition highlights the role of nature in industrial creation processes. It is quite fascinating to find yourself in front of branches which seem to have just fallen from a tree, in the form of a bench !  All the materials used are respected and treated as they deserve. This questions on the one hand the place of industry in a production, but also suggests a landscape which disconnects the mind from a simple archetypal vision of an object.
We could imagine ourselves taking a walk in a forest and being soothed by Mother Nature !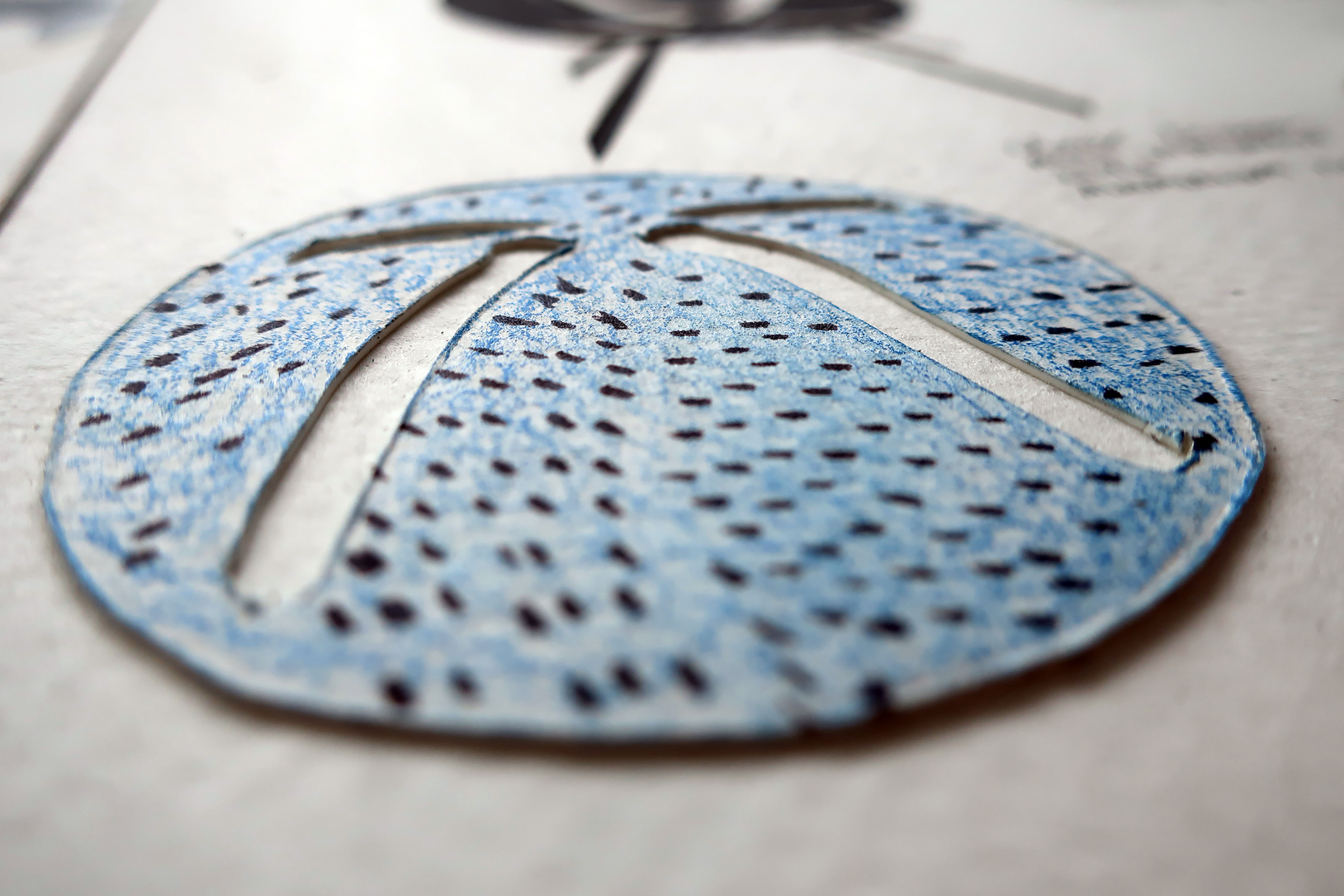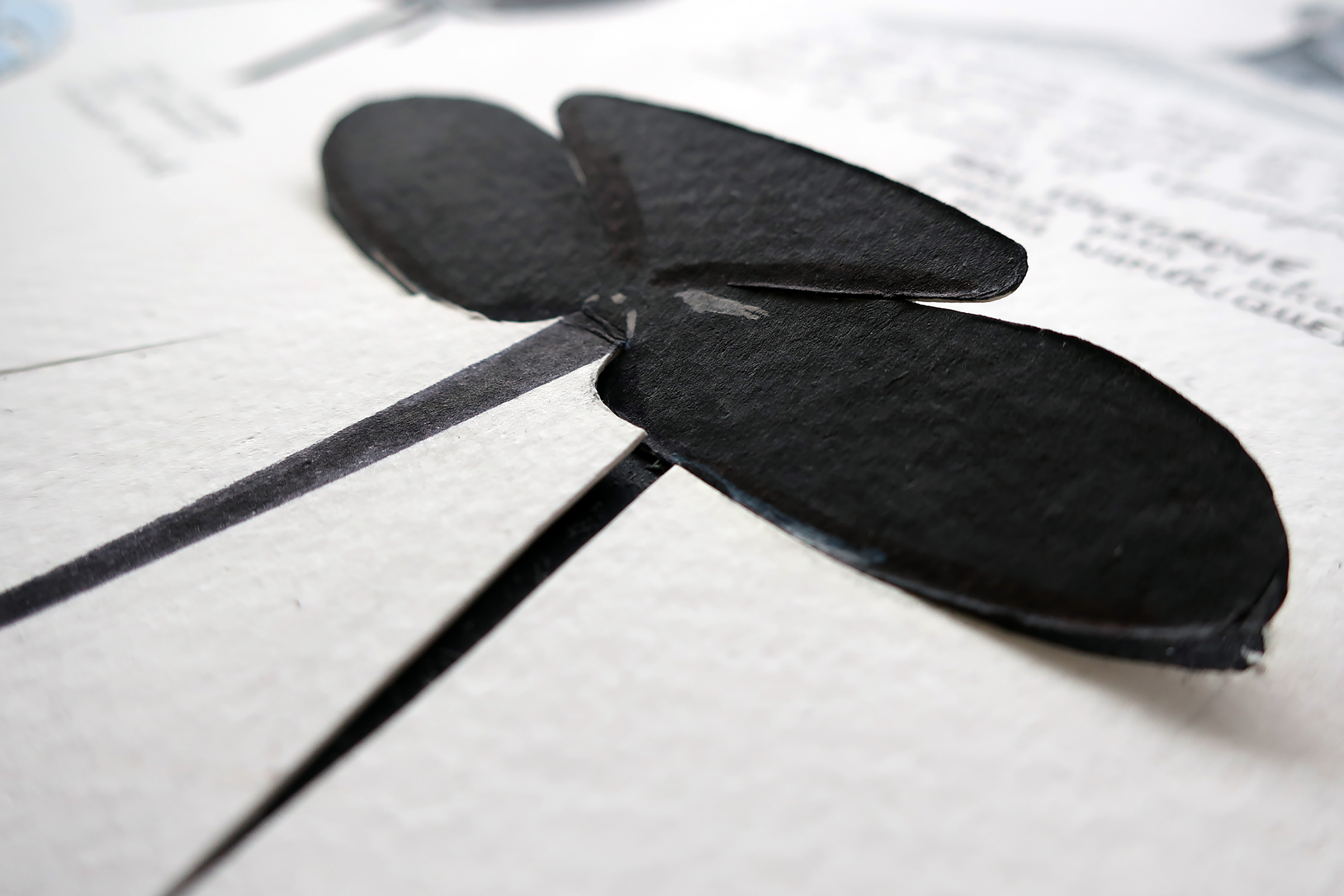 Lisa Harbine, National Diploma Product Design student